Cultural connections
Vehicles Wikov as inter-war phenomenon
The vehicles Wikov were in an inter-war Czechoslovak not only a technical but also a cultural phenomenon. These were high-tech cars, reliable, efficient, economical and beautiful cars, which achieved several significant successes in competitions of reliability and award in competitions of elegance.
Vehicles Wikov gained a good name of aristocrats among vehicles even a range of supporters among young artists thanks to technical and aesthetic maturity and exceptionality which had a magic inside itself as a specific mohemianism. Jiří Voskovec and Jan Werich are well-known in this context, who have tried the Wikov 7/28 roadster at Wikov company.
Cultural background of the founding families
The distinctive charm and attraction of the Wikov cars reflected the environment in which they were created. Extraordinarily educated and cultivated personalities were at the time of their birth. They gave them an inimitable character, noticeable elegance and today, we would say even charisma.
Both families founders of a company Wikov had not only brilliant technical erudition but also a warm relationship to literature, music and art. There was always a music room with a piano, in the villas of both founders.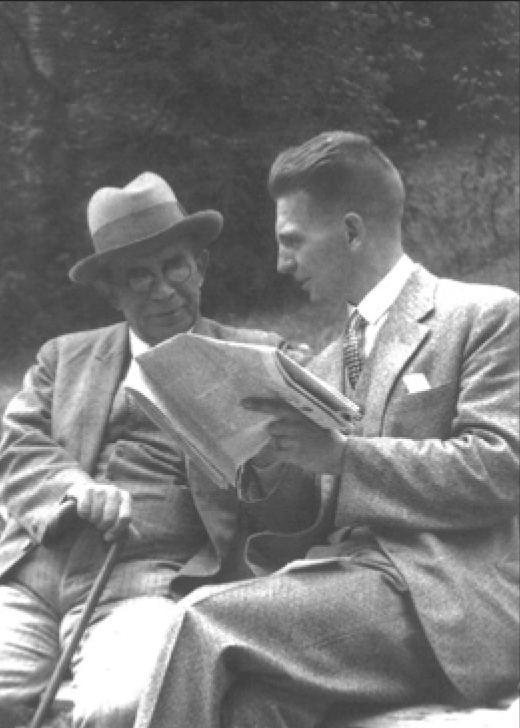 Doctor Ing. František Kovářík with his step-nephew, a journalist Eduard Valenta
A family line of Kovářík´s family
The initiator of a production of vehicles in Prostějov factories manufacturing machines and engines, doctor Ing. František Kovářík, the first Doctor of Technology at Czech Technical University in Brno, he was an uncle of a writer and journalist Eduard Valenta, he was a friend with a family of Wolker and Jaroslav Vrchlický – a poet was his guest. František Kovářík loved music and visual art and within his public activities, he had contacts even with some significant architects and visual artists. A cultivation of a family line of Kovářík´s family is proved in a following extract of a letter which was sent 4 November 1955 by Eduar Valenta to his son of his step cousin Ing. František Kovářík – a technical manager of a car maker Wikov:
"…But Franta, Your father and my friend was one of the most amazing people, I have ever met in my life. He was one of those precious types of people, who combines a real, factual, technical view of the world together with an eternal, unquenchable thirst for everything beautiful, even though it is not necessarily for life, such as art…"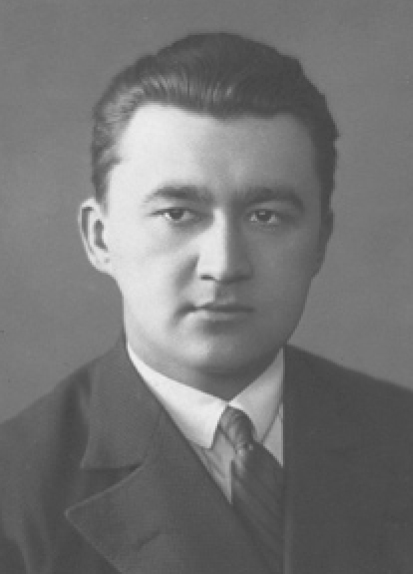 Ing. František Kovářík, a son of Ing. Josef Kovářík, a technical manager of a carm maker Wikov
A family line of Wichterle´s family
In a Wichterle´s families, they had a significant relationship with a music and visual art. Most of the members of an older generation of Wichterle´s family could play the piano. Ing. Karel Wichterle excelled among them, a son of Karel Wichterle and Eugen Wichterle, a son of Labert´s family who had successful piano concerts on many occasions. A daughter of Karel Wichterle, Hana Wichterle, was an academic sculptor. In 1908, the sculptor Bohumil Kafka was shortly known at Wichterle´s family (an author of an equestrian statue in Prague in Vítkov) who portrayed their children. A son of Karel Wichterle was later known an academic Otto Wichterle.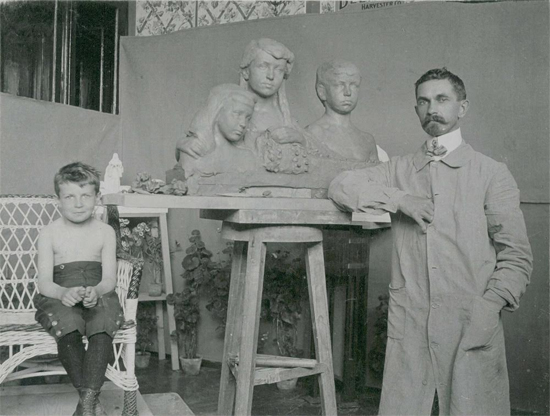 An improvised atelier of the sculptor Bohumil Kafka at Wichterle´s family, where he portrayed their children in 1908. (a sitting boy is little Eguen Wichterle).
The meaning of a cultivated surroundings
All those facts had an important impact on emotional life, creative fantasy even technical and business dreams of founders of the company Wikov and the facts inevitably affected even a whole visual and emotional impression that Wikov cars had on their surroundings in public space.