Forming of the club
Founding meeting
The establishment of Wikov Veteran Club happened 6 September 2014 in a café at National House in Prostějov at a meeting which was considered as a party of opening and afternoon music Dixeieland Jazz Band Olomouc. It was attended by 11 founding members of the club and 6 guests from O. S. Industria Wichterlesnsis.
At founding meeting, there was approved Founding status of the club, then M.A. Martin Wichterle was chosen as a president of the club, Josef Kašpar as a financial administrator of the club and Valentin Boháč as an organiser of events. Also, a basic program and a timetable of a regular club cultural meetings of Wikov party and a manner of a cooperation with O. S. Industria Wichterlensis with an organization were approved.
Wikov Veteran Club was set as a free friendship of owners and supporters of the cars Wikov with necessary representative and organizing management, but without a fixed organized structure, without its own money management and financial contribution.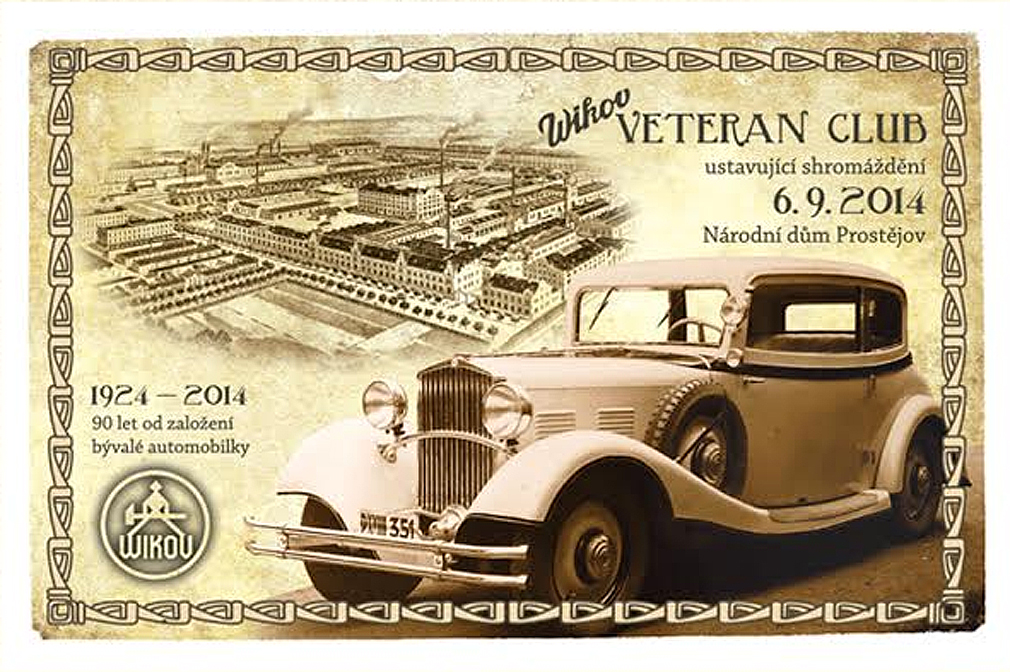 A ceremonial banner established meeting Wikov Veteran Club
Historical notes
The initiator of the establishment of Wikov Veteran Club was Ing. Stanislav Brácha, a chairman of O. S. Industria Wichterlensis.
Citizens association O. S. Industria Wichterlensis came into existence in 2007. In 2008, 2009 and 2011 organized a memorial events Industria Wichterlensis 1878-2008 (about a history of the company Wichterle & Kovářík), Memoria Auto Wikov 1924-2009 (focussed on a history of cars Wikov) and Wikov Honoratus 2011 (provided to founders of the company Wikov).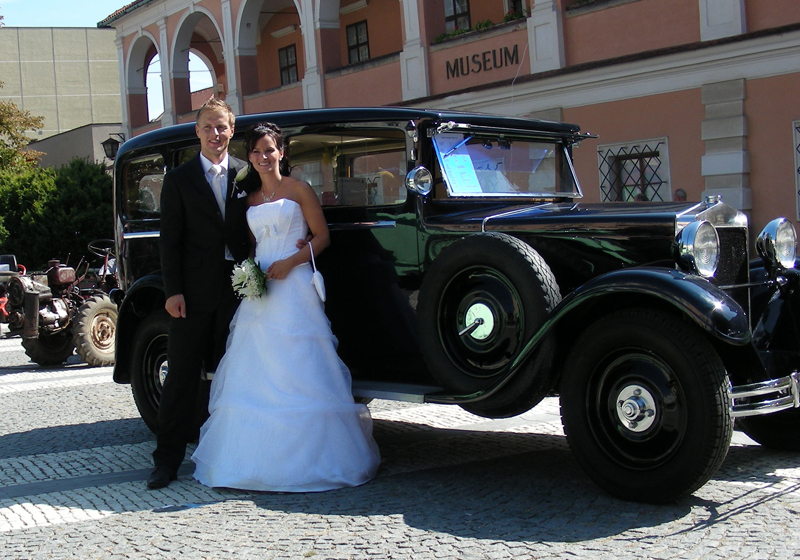 Motif with a bride and groom at Wikov car 7/28 Mr. Josef Zemnek´s limousine at a memorial event Industria Wichterlensis 6 September 2008.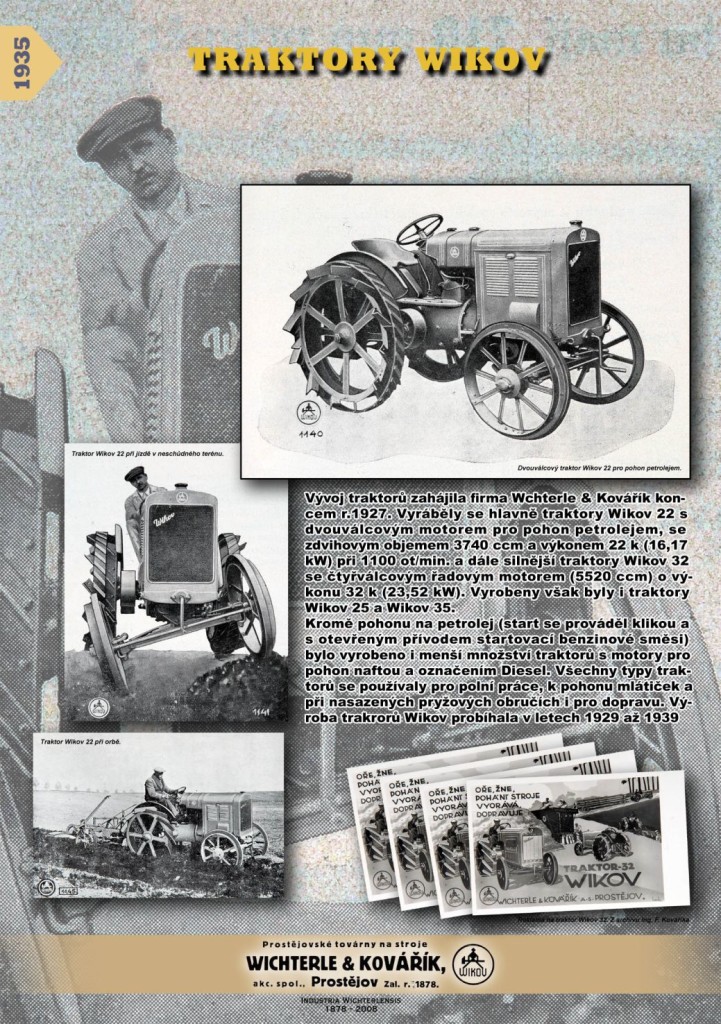 One of the exhibition panels which were presented in a museum memorial part of the event Industria Wichterlensis 1878-2008 which took place 6 September 2008 in Prostějov.
A memorial event Memoria Auto Wikov was the first meeting of the cars Wikov since the end of their production in 1937. Thirteen vehicles Wikov participated, 1 not completed vehicle Wikov cabriolet, 1 fire engine, 1 tractor Wikov 35 and 2 transporting engines Wikov Robot. Among the guests, there was even a Swiss veteran Urs Arnet, then an owner of the vehicle Wikov 40 Standard, between important guests there was a present M.A. Martin Wichterle and great-grandsons of the founders of the company Wikov, Lambert Wichterle and Ing. František Kovářík. Mr. Valentin Boháč provided contacts to Wikov owners.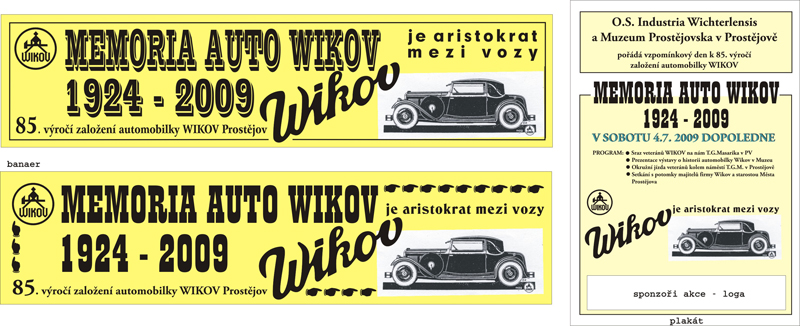 Banners and a poster for the event Memoria Auto Wikov
Not only the owners of the cars Wikov with their own vehicles participated in a memorial event Wikov Honoratus 2011, there were also 3 invited owners of cars who represent all interwar Czechoslovak cars brand – Praga, Tatra, Larin & Klement, Škoda, Walter, Aero and Zetra. Hubert Grmela provided contacts to Wikov owners of those brands.

Banner fot the event Wikov Honoratus 2011